Savour all iconic Singapore dishes at Chinatown Food Street
Savour all iconic Singapore dishes at Chinatown Food Street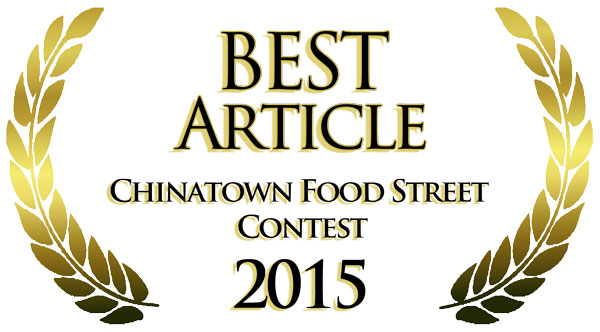 If you have done some research before hand, or landed on my blog site for some research to Singapore food, you would have realised that Singapore is a food heaven.
We Singaporeans love to eat and we love our food, and with uncountable restaurants and food stalls, food courts, hawker centres dotting the island, sometimes it's pretty confusing to figure out where to start diving into the world of our local cuisine.
Fret no more, just head to the Chinatown Food Street. Just a stone throw away from the Chinatown MRT station, this food street is lined with stalls and shops of almost every Singapore iconic dishes you need to devour on your trip to Singapore.
Unless you are a picky gourmet, this street will definitely be able to satisfy every taste buds in your mouth.
The newly renovated open air food street now is now sheltered with a high glass ceiling so that every visitor will not miss a chance of this food street, even on a rainy day.
Dishes price ranges from SGD$2.50 to SGD$10.00, you can indulge yourself to a feast from the variety of 23 hawker stalls that lined in the middle of Smith Street.
To help you with your food trail, here's a stalls' map I have drawn up:
Now, arming with this map, what are some of the iconic dishes you got to try when you are in Singapore?
Here are some of my recommendation:
Stall No.04: Hainanese Chicken Rice
This dish has no link or roots to the Hainan Islands in China, it was however created by a Hainanese immigrant in the early days of Singapore and us islanders must have our Chicken Rice ever since. Even when I travel overseas, one of the items I missed most and have to have when I am back home in Singapore is the Chicken Rice.
The specialty about Hainanese Chicken Rice is the silky Chicken meat and jelly skin of the steamed chicken paired with the tangy garlicky chilli sauce (which is also a must when eating Chicken rice). Of course, not to forget the savoury sweet dark soya sauce we love to drizzle over the rice for a salty yummy goodness.
Stall No. 05: Fried Oysters
We locals called it "Orh-Chien", which in dialect a literal translation of Oysters, fried.
However, there is more than just oysters in this dish. The base of this dish is a eggy, starchy mixture that is chewy and gooey to taste, pairing with the delicious fresh oysters. Those mini sack of oceanic goodness will burst in your mouth with fresh sea flavours mixing with egg and starch.
Dip the mixture in the special made chilli sauce and I think it's heavens. This fried dish would leave you wanting for more, so ladies, you just kept your diets when you are back home in your country. Over here in Singapore, you just eat till you're drunken happy, alright?
Fried Oysters: SGD$5.00
Stall No.10: Ginger Onion Frog Leg Clay pot dish
Ok, this may sound gross to many (just by the words) but trust me, once you are over that phase, you will be treated with some really good taste and texture of this green animal.
The texture of the meat of a frog is somewhere in between a fish and a chicken, with some parts chewy.
While the famous dish is frog leg porridge, I would suggest you go for a Ginger Onion Frog Leg clay pot dish instead. The porridge is on the bland side, so unless you love that fishy awkwardness, go for the Ginger Onion clay pot dish instead. The sauce absorbs into the meat helps to reduce the scary factor, musk the fishiness and also brings out a tasty palette for the less daring ones.
Ginger Onion Frog Leg : SGD$8 / SGD$16/ SGD$22
Stall No. 13: Ngoh Hiang Prawn Fritter
This stall is going to be pretty interesting because you will get to pick the items you want and the stall owner will deep fry it and serve up some fried goodness alongside a chilli dipping sauce.
I will suggest you to pick some fried prawn crackers (usually the biggest piece of cracker like thing there), fish balls, ngoh hiang (minced meat with celery and chives wrapped in bean curd wrapper) and some chinese sausages.
Stall No. 19: Satay
How can you miss out Satay???
This Southeast Asian signature dish that is iconic to Singapore and Malaysia is one heck of a kebab. Carefully skewed are 3 pieces of meat, usually two fatty pieces and one lean piece, grilled in fire and served with a peanut sauce, sometimes with pineapple puree in it.
The tangy pineapple and savoury peanut sauce takes away the oil from these grilled skewers, leaving a satisfying smoky bite between those sweet and nutty flavour in your mouth. Hmmmm… Just talking about it makes my mouth water.
Also, you may want to try my favourite combi: grab a skewer, poke some onion and a piece of ketupat (steamed rice) then dip the whole skewer into the dipping sauce. Mmmmmm….
Lou Hey (Yu Sheng) – can be bought from Stall No. 18
If you are here in Singapore during the Chinese New Year, gather a few friends to do a "Lou-Hey". This is a dish created in Singapore for the Chinese New Year festivities and it signify reunion and wishes to reach for the skies.
Each Ingredient has its significance:
As you gather all the ingredients on a single plate, you say the blessings and wishes, then finally all hands armed with chopstick and start to 'lou hey'!
Toss this festive salad as high as possible while saying more blessings to bring your goals closer to you.
SGD$28 for small, SGD$38 for large.
Best Timing to head down to Chinatown Food Street
I went to Chinatown Food street at two different timings. Once at night and once during the day.
At night, it resembles much like Taiwan's night market, buzzing with activities.
During the day, one can stroll leisurely to decide which store to try and enjoy the sunshine and chitchat with good friends over a cup of kopi and maybe a plate of fried oysters.
If you ask me, if you are into ambience, go for supper. If you want less noise, go during the day is better!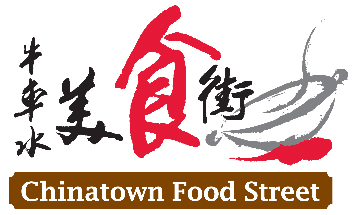 Chinatown Food Street
335 Smith St Singapore 050335 (Chinatown MRT Exit A)
Opening Hours: 11:00am – 11:00pm
*Note: Chinatown Food Street is having extended opening hours till 2am until 18 Febuary 2015 and will be closed on 19 February 2015 for Chinese New Year. It will be opened again on 20 Febuary 2015 with regular opening hours.*
PROMOTION!!!
From 13 February 2015 to 3 March 2015, spend $10 in a single receipt at Chinatown Food Street and get a 20% discount voucher off Trick Eye Museum admission tickets. Terms and Conditions apply.
Thank you Chinatown Food Street for the invitation on the food tasting and Chinese New Year Celebration!
More stories soon~

*Above Supper session was sponsored by Chinatown Food Street. Please note that although the food session was sponsored, quality of my reviews are not compromised.*