Sound of Music Musical (Singapore 2014)
Sound of Music Musical (Singapore 2014)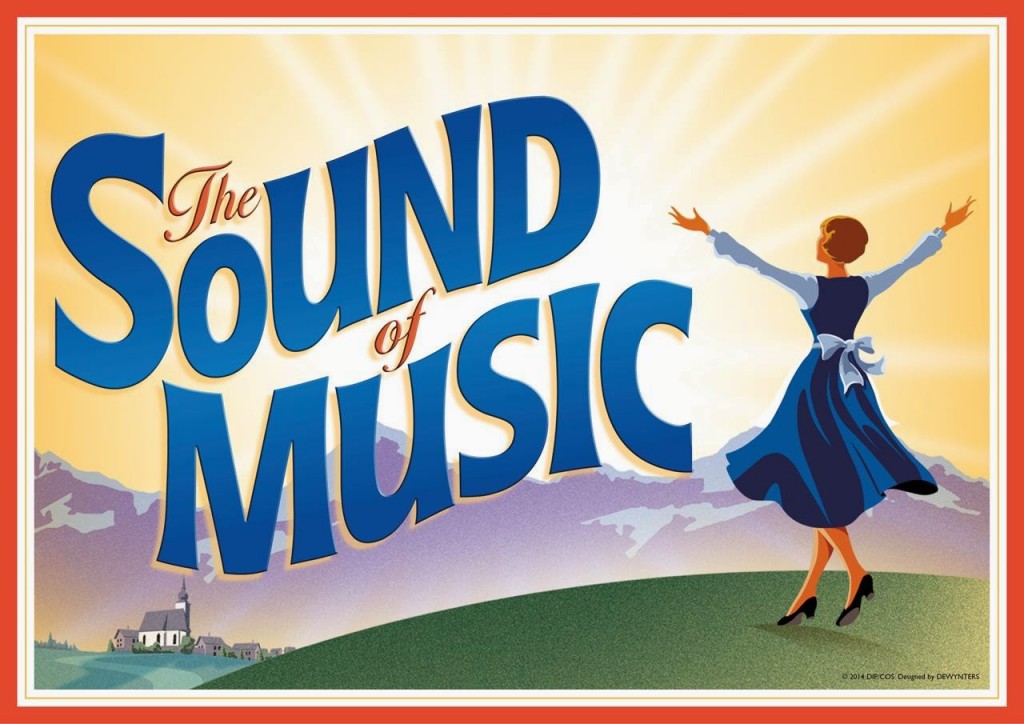 "The hills are alive… with the sound of music…"
This song I have sung.. since I am very young… Drama and theatrical arts has always been deep inside my heart. As I slowly grow up to be an adult, many circumstances in my life no longer allows be to be part of that stage I love. However, my support of theatrical stage plays, stories, musicals continues to burn like a good bonfire in my heart.
Now that I am an adult, I have the ability to go and enjoy these theatrical musical as an audience. The sound of music musical has always been one of my childhood favourites, and no doubt Julie Andrews is always that iconic Maria in that story that I felt no one else could succeed or replace. How she portray Maria, her little antics and quirky body language made its first impressions in my mind.
However, that night, I saw a different Maria. A lively, carefree, innocent; someone who has really yet known the world, and less worries compared to Julie Andrew's Maria and somehow like a bulb turning on in my brain; I realised, actually, Maria could too be like her. This Maria I saw was portrayed by Bethany Dickson.
 The opening of the musical started with the iconic song "the sound of music" and also a pretty impressive set (to me) of what may be the slopes of the mountain. It of course cannot be compared to the majestic long sweep shot of the real mountains Julie Andrews was on, but to build something like it, I was pretty impressed with the set designer and team.
I was skeptical that Bethany Dickson was selected due to her uncanny resemblance to the young Julie Andrews. Even her voice somehow would remind me of Julie Andrews.
I did also scorned at Bethany's portrayal of Maria at the opening song because I was comparing to Julie Andrew's expressive movements and facial expressions to Bethany's somewhat conservative number. However, I also realised that while Julie Andrews' performance displayed a significant difference of freedom on the hills and life in the Abbey, Bethany Dickson's performance told me a different story of how her life incorporates both the mountains and the Abbey. Maria's life isn't two whole in a set, but two halves of a whole.
However, it is Mother Abbess, played by Janelle Visagie has won my heart with her singing.
Out of the 3 versions of the Sound of Music I have watched (Julie Andrews, Carrie Underwood, and Bethany Dickson versions), hands down in my heart, this Mother Abbess has the best vocals ever.
Acting aside, I always believe the person who plays Mother Abbess has to be one with supreme voice power and Janelle truly did not disappoint. While the Mother Abbess in Julie's version has a round voice (much like an egg), and Audra McDonald (she is also one of my favourite) like a round edge box rich at the sides but hollow in the centre; Janelle Visagie's voice is much like a bitter sweet chocolate, crisp at the edges but rich in the centre.
Her voice projected some sort of warmth and power which I think cannot be communicated through the tellies. Together with the choir, the resonance they created in the theatre is one I will never forget.
In this South African team that performed in Singapore, other than Maria and Mother Abbess, the character Liesl, Kurt and Gretl got me excited.
First, I already knew that 6 children (other than Liesel) were all Singaporean cast. I am very proud of them. KUDOS and Applause to all of them!!!!! However, it is the 2 Asian cast (Joshua Goh and Jamie Chew) that grabbed my attention.
Jamie Chew as Gretl
Jamie's portrayal of Gretl and her command of language is impeccable. You will forget that she is Asian and get lost in the sweet and cute Gretl.
From the programme, I found that she is from Damai Primary School! Unlike the majority of the cast were non-Asian descent and come from International Schools, the mere mention in the book of her from a Government school really really made me feel proud of her.
I am glad that I spotted her dad (I think) in the audience seat and secretly taking photos of her on stage and being her biggest fan and supporter let me feel so proud about this little local talent star. Bless her soul and hope she will take her talents and passion to greater stage in the future.
Joshua Goh as Kurt
Another worthy mention is Joshua Goh. When I first saw him as Kurt on stage telling his sibling off "not to be rude to the governess", he reminded me very much of a young Thai prince in the movie the King and I, which I had watched eons ago. He has that aura of elegance and the prim and proper self tells me Kurt idolises his dad (Captain Von Trapp) very much.
Set and Direction
The set design of the musical is pretty amazing in my opinion. The story on stage had quite a number of set changes and it is one of the smoothest and fastest set change I had seen. I like the way the set was sectioned out into 3 parts and each section works seamlessly together with each other.
The planning of the musical is like an onion, each detail is very sophisticated. I love how they really took advantage to showcase the depth of the stage like a pop-up storybook. The entire story is worked carefully into the space upstage and downstage and even into the audience arena. In my opinion, Phantom of the Opera that I watched previously was paled in comparison.
Although the stage border of the Sound of Music was a plain simple white border, the details on stage has out win the stage design for Phantom.
My favourite would be the grand hall of the Von Trapp's house and the patio. That said, I'm thoroughly impressed on the ending where they had the side gate with the slope in the background when the Von Trapps set out towards Switzerland.
Sound
There were a few comments about the sound system at MBS Mastercard Theatres previously and I had experienced myself during the last time I was there. The sound on performance that night (besides one wailing kid) is good. I do believe the theatre did upgrade some hardware in the theatre because the sound is really good now compared to my experience watching Phantom and Wicked.
Different versions of the Sound of Music
In all 3 versions of the Sound of Music, I cannot decide which is my favourite or which is the best because they are all different. I can make a comparison between the Carrie Underwood version with the stage version as they were following the stage version of the story but I can't and I won't because the Carrie Underwood version has too many flaws to begin with.
Like Andrew Lloyd Webber wanted to create a difference between the stage version and movie version, I feel both or all three deserves their own mention of hits and misses.
"Jeremy Sams and I (Andrew Lloyd Webber) did not want to stage a version of the movie so this production follows the original theatre script with a few exceptions…. I hope in fulfilling a dream that I have had since the morning of 19 May 1961 that we are doing justice to a musical that arguably contains the best-loved songs of all time." — Andrew Lloyd Webber
The sound of music definitely brings back great memories and also allow us to introduce this beloved story to another generation.
Audition of Singapore children cast (By Imagine Network TV):
Interview with the Director (By Imagine Network TV):
Performances by Singapore Children Cast (By Imagine Network TV)
Do-Re-Mi
Edelweiss
Take a sneak of Sound of Music 2014 International Cast:
Behind the Scenes
More stories soon~

*this is not a sponsored post. I paid for the musical ticket to the show.